Even Joe Biden's hate speech towards Republicans can't mask the horrid inflation on his watch. As if Biden watches anything other than ice cream cones.
On a YoY basis, US Productivity is down for the 3rd straight quarter (and 4th quarter of the last 5).
On the mirror image of productivity, unit labor costs rose 3.5% QoQ (a notable slowing from the 8.9% QoQ growth in Q2). This was the 6th quarter in a row of rising unit labor costs (but was less than the +4.0% QoQ expected)…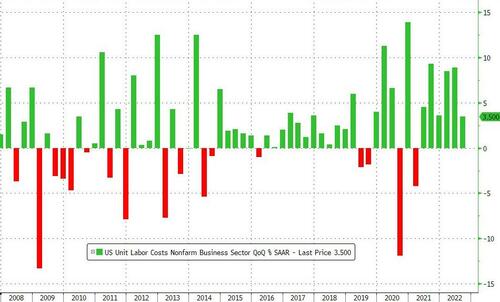 However, on a YoY basis, that is the fastest growth since Q3 1982.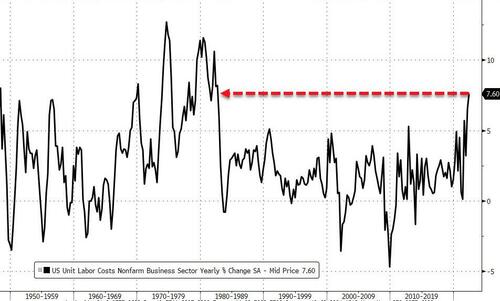 Yikes! The 2s10s Yield Curve Inversion Is the worst since the 1980s.